RAIDAR PowerPoint Presentation Templates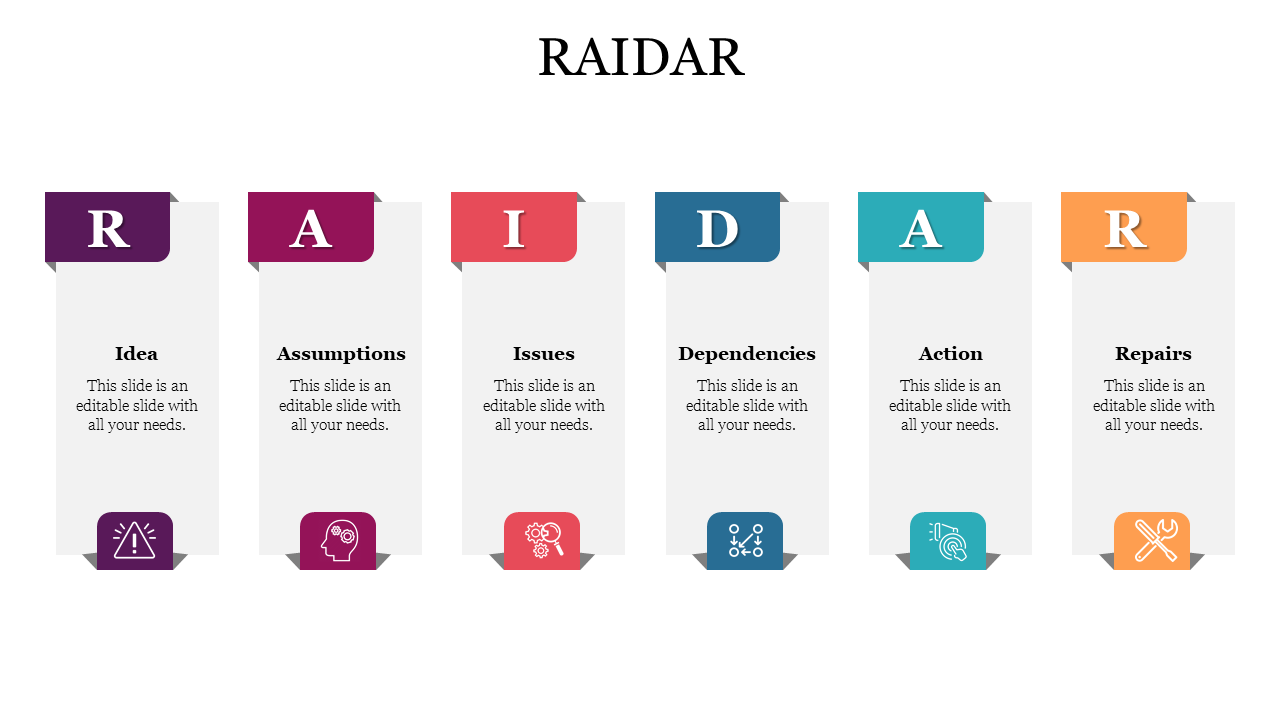 Product-Id:48034
RAIDAR Theme PowerPoint Template

Colorful slides filled with proficient facts make your presentation more captivating and eye-catchy. This template is perfect for communicating the various risks, assumptions, issues, dependencies, and actions faced in your professional life. Experts also employ this slide in all their risk and analysis meetings. With the help of six nodes, you can explain your analysis easily with professional content and style. Easy edit options are the big slice of the pie for you. You can make breakneck edits and add feathers to your cap.
Features of the template
100% customizable slides and easy to download.
Slides are available in different nodes & colors.
The slide contained 16:9 and 4:3 formats.
Easy to change the slide colors quickly.
Well-crafted template with an instant download facility.
Vibrant theme with six nodes.
Huge text space added.
Trending Categories
---
You May Also Like These PowerPoint Templates